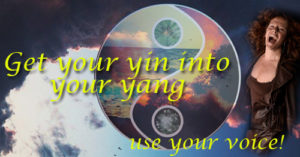 Voice meditation & healing workshop
Use your voice
Sound your Male & Female to-Gather
We are diving into the power of your voice. Through simplicity & playfullness we come to the core of our being, where the inner dance of Yin & Yang takes place. Self-exploration of your male & female principle with your voice and giving and receiving in a healing session.
We use our voice in a deep and profound way to come to a higher state and connect to our inner wisdom, balance and joy!
You don't need to have a singing voice, just the longing to connect to source….